Personalized magazines & catalogues
VARIABLE DATA PRINTING IN THE TEXT AND IN THE IMAGE
Even on every page | Any number of elements
AGENDA:
1. PERSONALIZED COVER – (I, II, III, IV)
IN ONE EDITION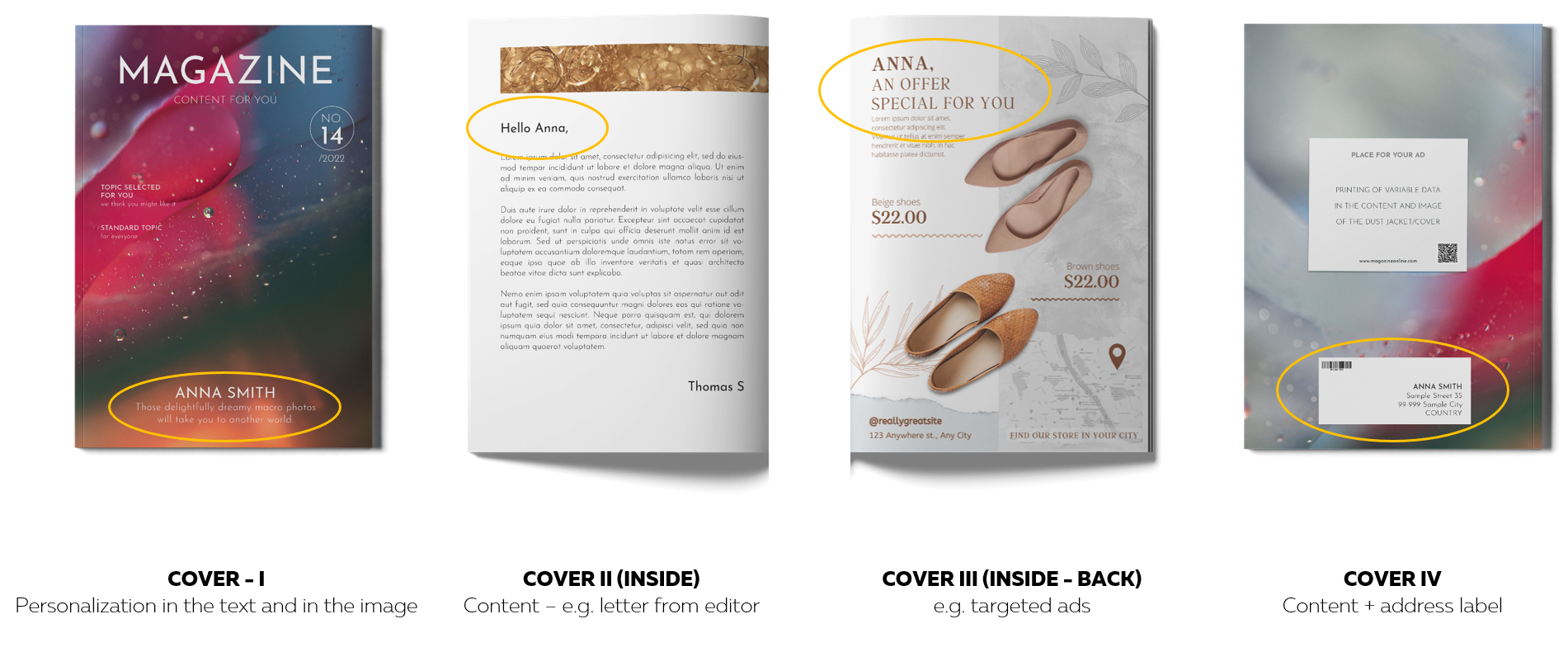 PERSONALIZED OUTER COVER – FRONT
ONE EDITION – DIFFERENT UNIQUE COVERS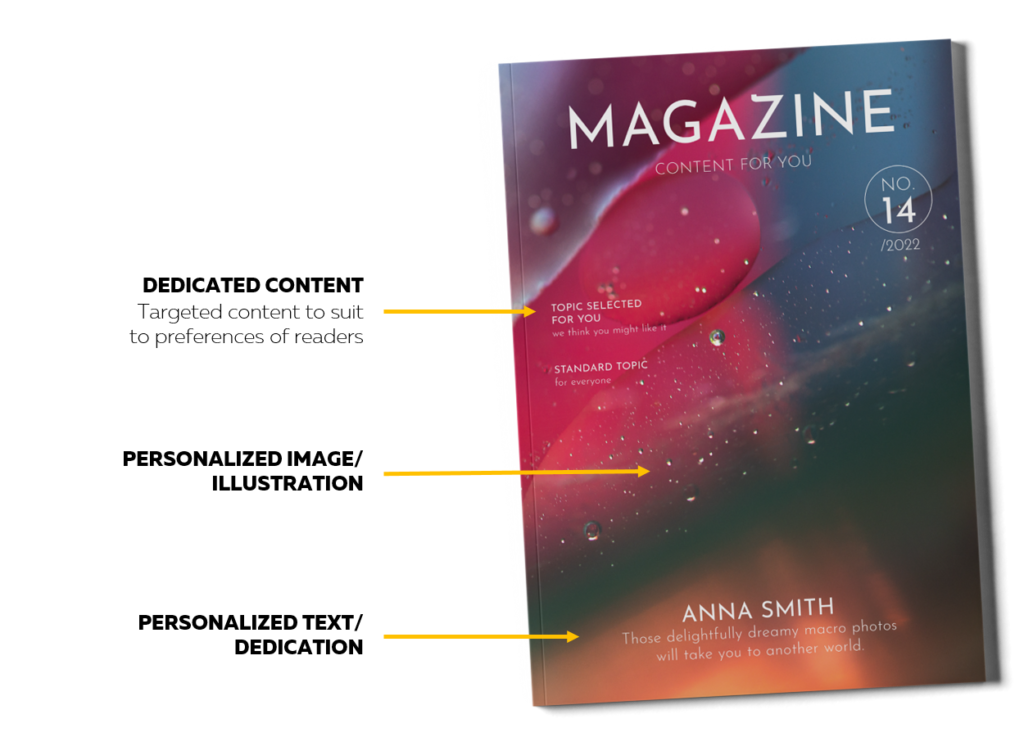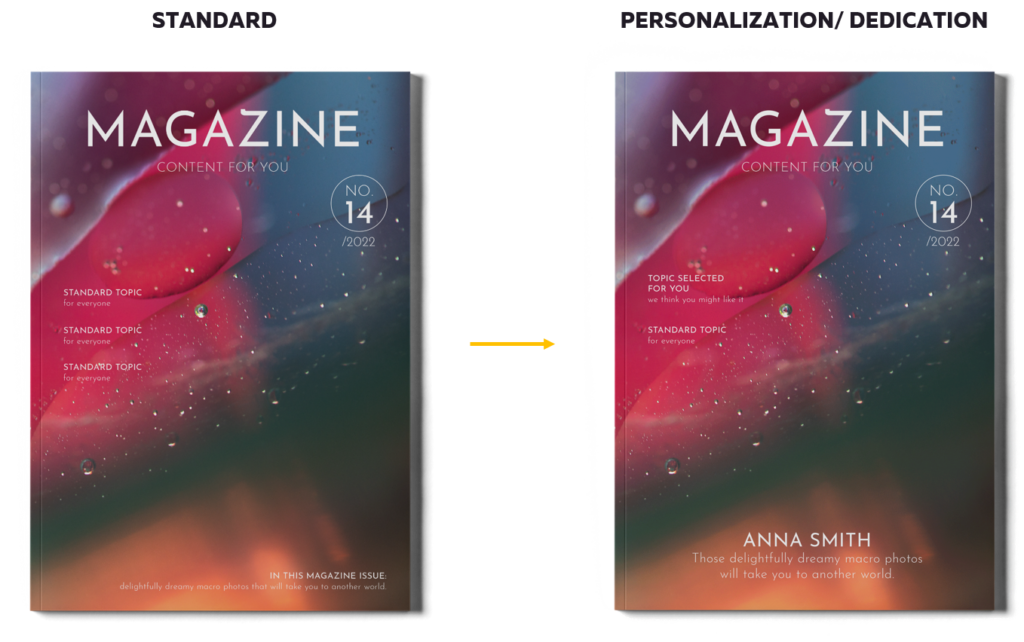 PERSONALIZED OUTER COVER – BACK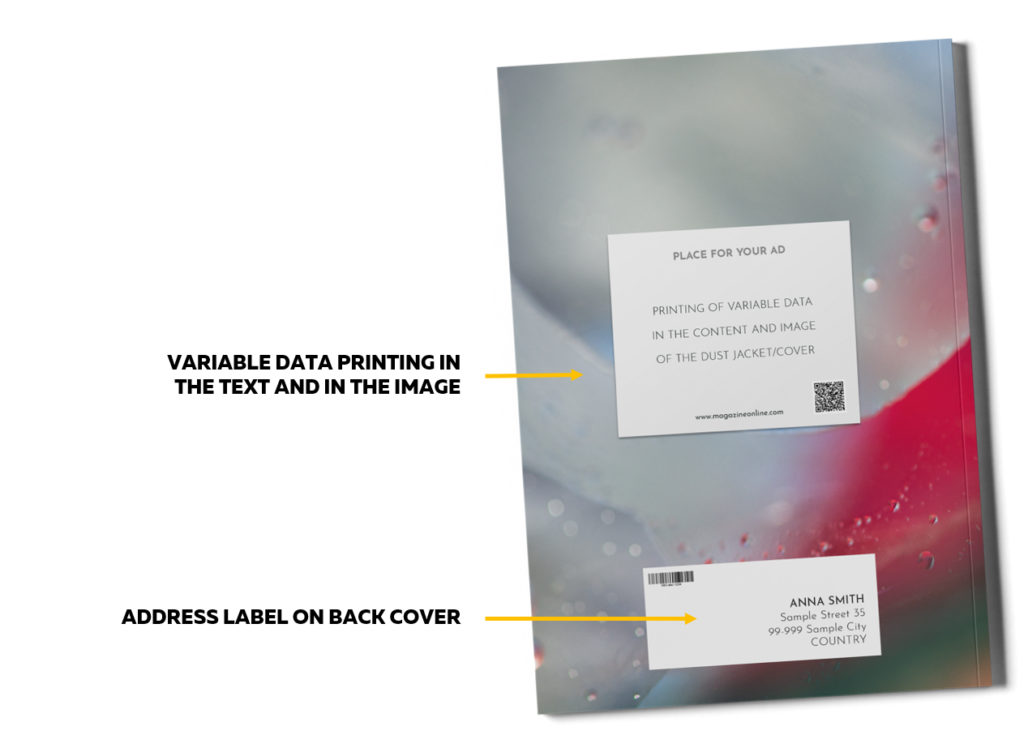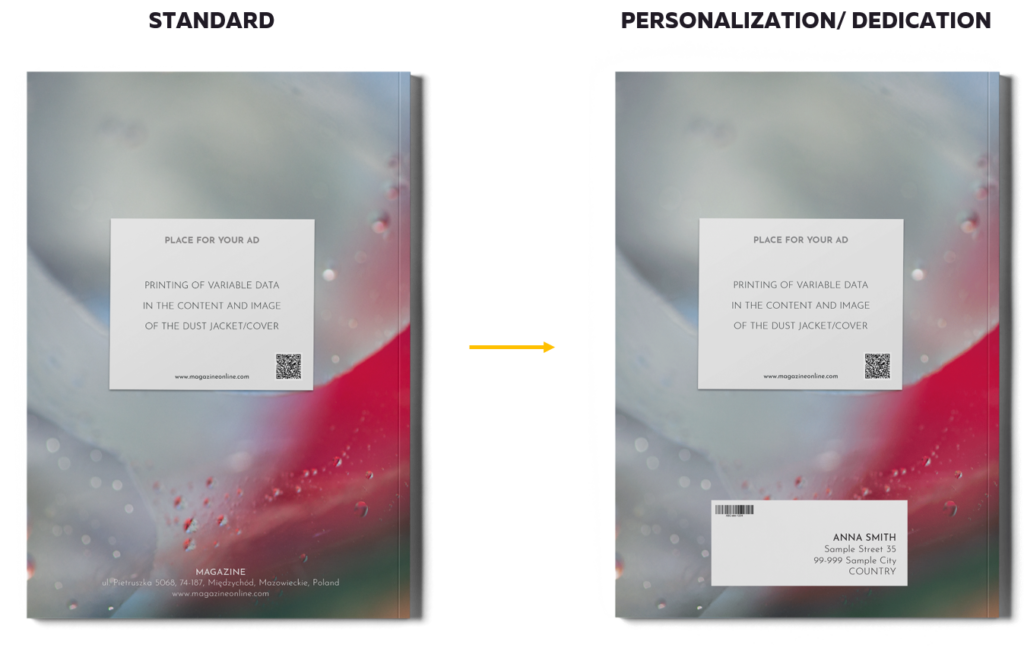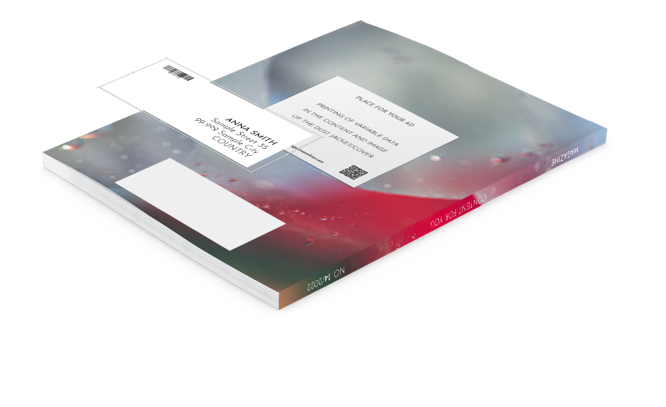 TIP: Printing the shipping address on the back cover and packing the magazine into a transparent courier bag made it possible to REDUCE THE COSTS of printing and sticking the ADDRESS LABEL.
The number of variable elements on one page does not change the price of print. The system automatically generates a shipping label – based on data provided in the form.
PERSONALIZED INTERNAL COVERS – III & IV
Any type of content, on every page and every place – direct communication with every reader.
Variable data printing will provide a unique experience with your brand.

PERSONALIZED COVER BY SUBSCRIBERS (ordering via dedicated landing page)
Enabling subscribers to order an online personalized cover – with their own photo and text

Prografix has created a dedicated platform (landing page) for embedding on Your website.
Subscribers can add their own photo, personalized text, shipping address and finally accept created cover. Then the system automatically generates personalized covers in PDF file.
Prografix prints, finishes and delivers unique personalized copies of the magazine to subscribers.
2. PERSONALIZED & TARGETED CONTENT
DEPENDING ON THE TARGET READER:
Articles, table of contents and advertisements suited to an individual reader
You pay for digital printing of sheet – you can personalize any number of elements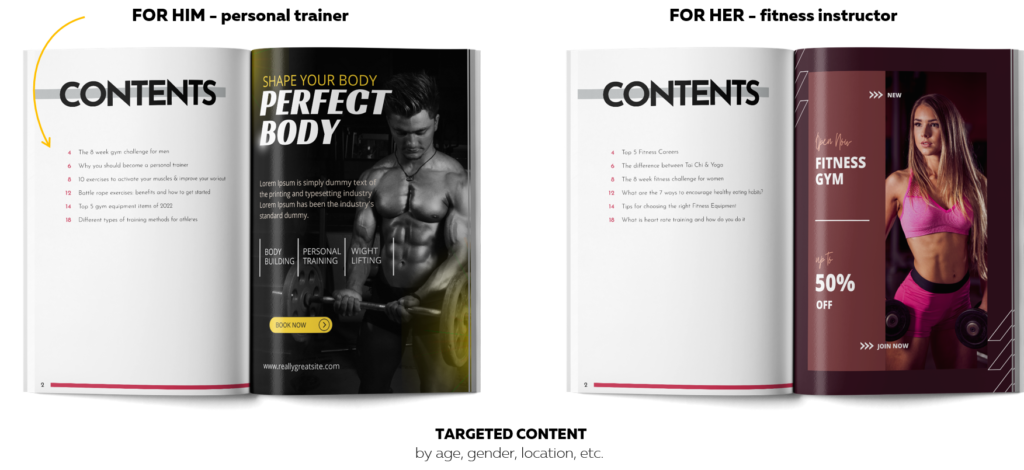 3. ADDITIONALLY
PERSONALIZED DUST JACKET
You don't need to personalize the whole issue
If You have overdue copies → sell them out with dedicated dust jacket
PERSONALIZED & TARGETED INSERTS
Direct mails, cards, coupons, calendars, origamis, pro-forma invoices, scratch cards, stickers, QR codes, maps, etc.

PERSONALIZATION BENEFITS
IMAGE & AWARENESS:
Personalized communication – reaching consumers with a unique message
Sales increase – readers will be willing to pay more for a unique experience
Strengthening the brand image and awareness, increasing value of the magazine
Publicity increase – "SECOND LIFE" in social media, the possibility of organizing further marketing campaigns
BUSINESS & SALES:
Subscribers data base increase – everyone wants to stand out and show that they belong to a unique group
Reduction of address label costs (recipient address printed on the cover)
Increase in ad revenue – personalized and/or targeted offer increases revenue and Response Rate
Any number of personalized elements on the website at one price
Sheet personalization – up to 4 pages of variable data at one price
Selling of copies that remain in the wharehouse (option with dust jackets)
CONTACT FORM
Questions? Ask them here!
(*) I consent to use above-mentioned telephone number / e-mail address and personal data by Prografix to contact me for purposes related to the inquiry and an offer submission.
(*) Required field