Personalized mailing for online store ANSWEAR.com
Periodic DM with personalization in content and address details on the envelope.
Production processes: preparation and hygiene of the customer's databases, printing, die cutting, personalization, cutting, folding, inserting into an envelope, posting via Polish Post Office (through WearCo's contract).
We have been cooperating with Prografix since 2015. The company offers high quality products, favorable prices, professional customer and comprehensive services.

WearCo
Did you know that?
adding a person's name and full color in the direct mail can increase response by 135%.
3/4 of consumers says they check their direct mail at the first opportunity.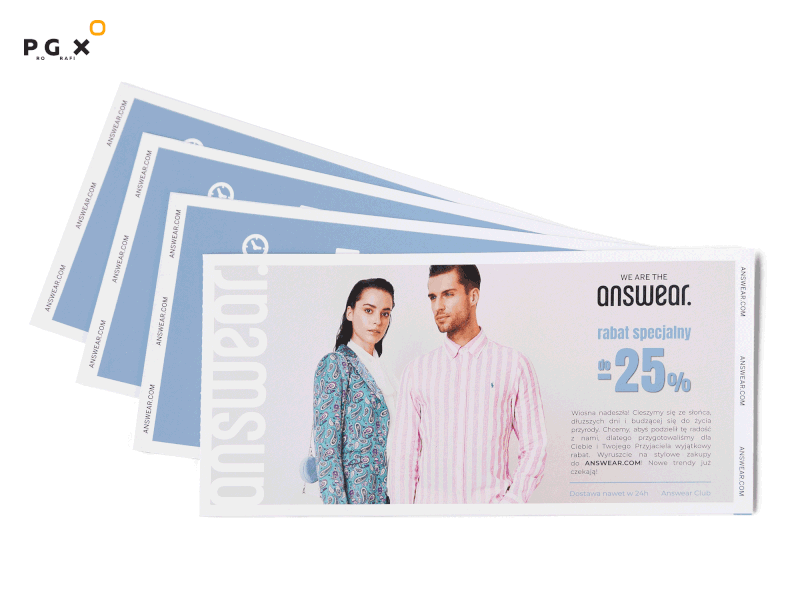 Direct mail marketing is a very powerful response instrument. Are you ready to get started?
Use one of the most effective forms of contact with the customer and build a competitive advantage on the market!
Prografix: direct marketing – comprehensive and integrated management of the entire direct communication process.
If you want to learn more about effective 1:1 personalized communication – contact us! 🙂